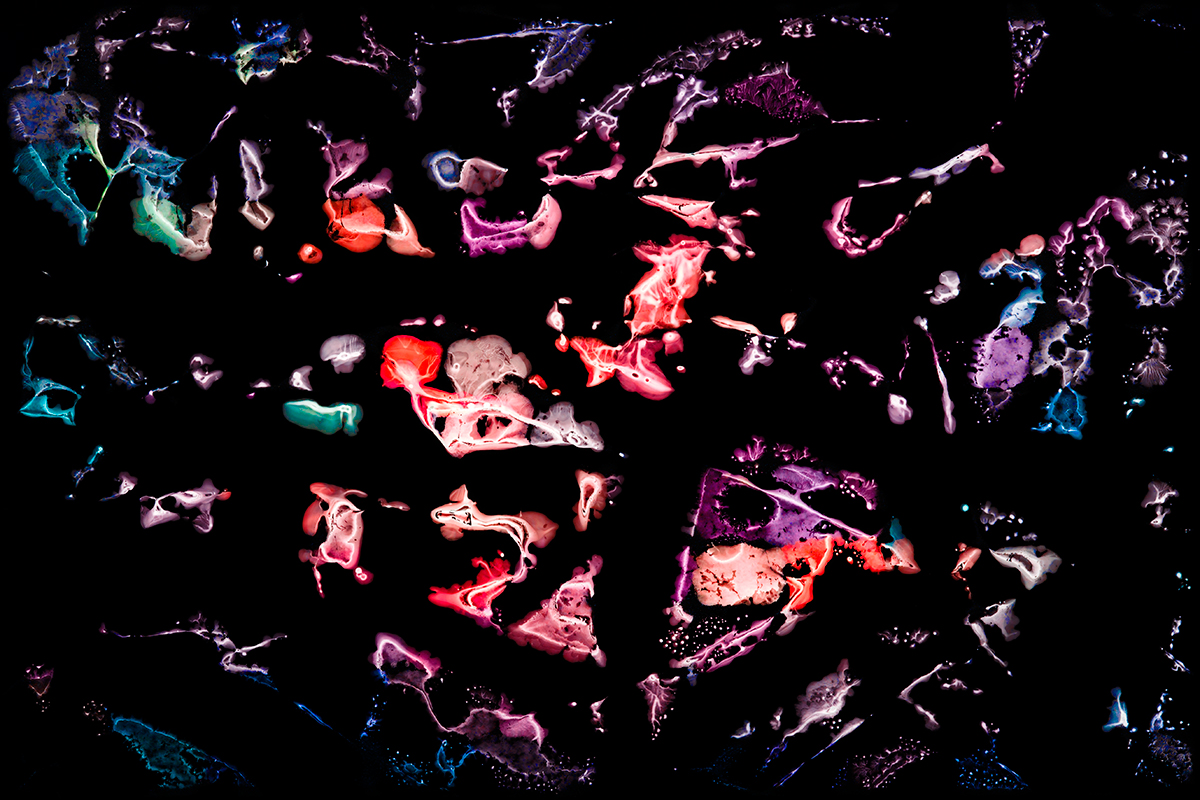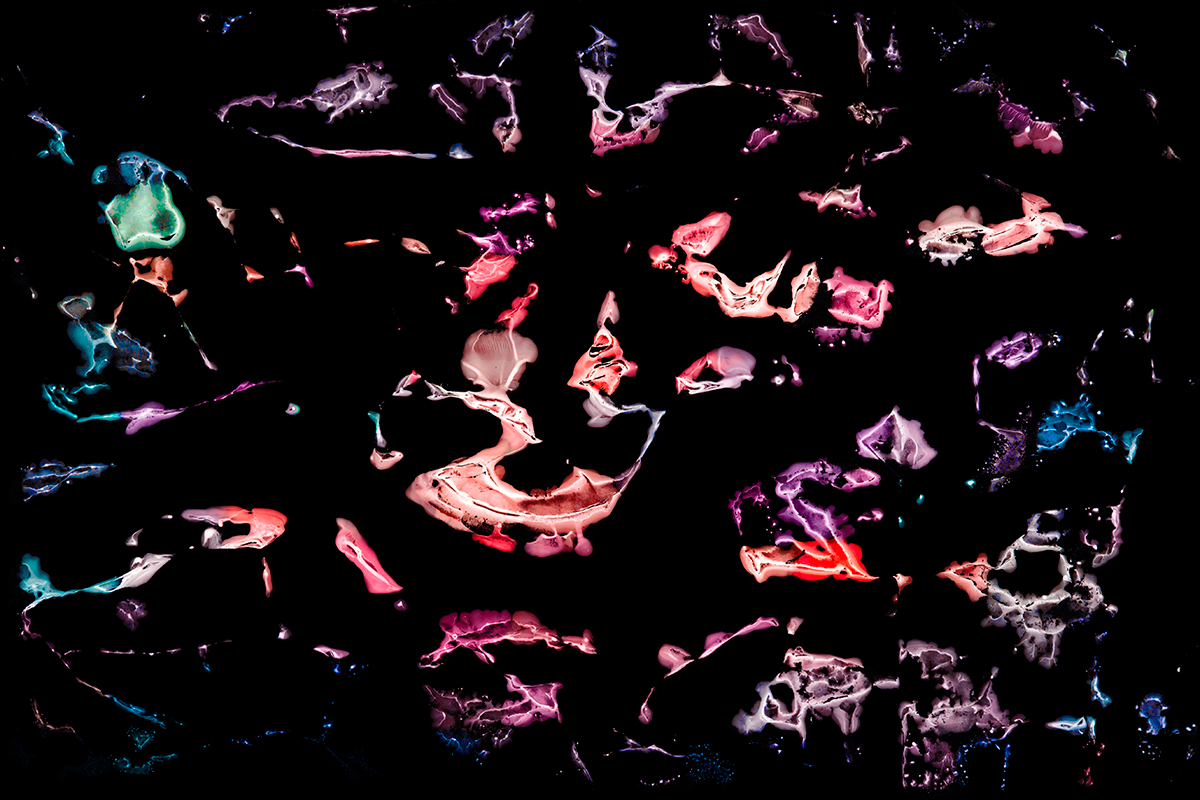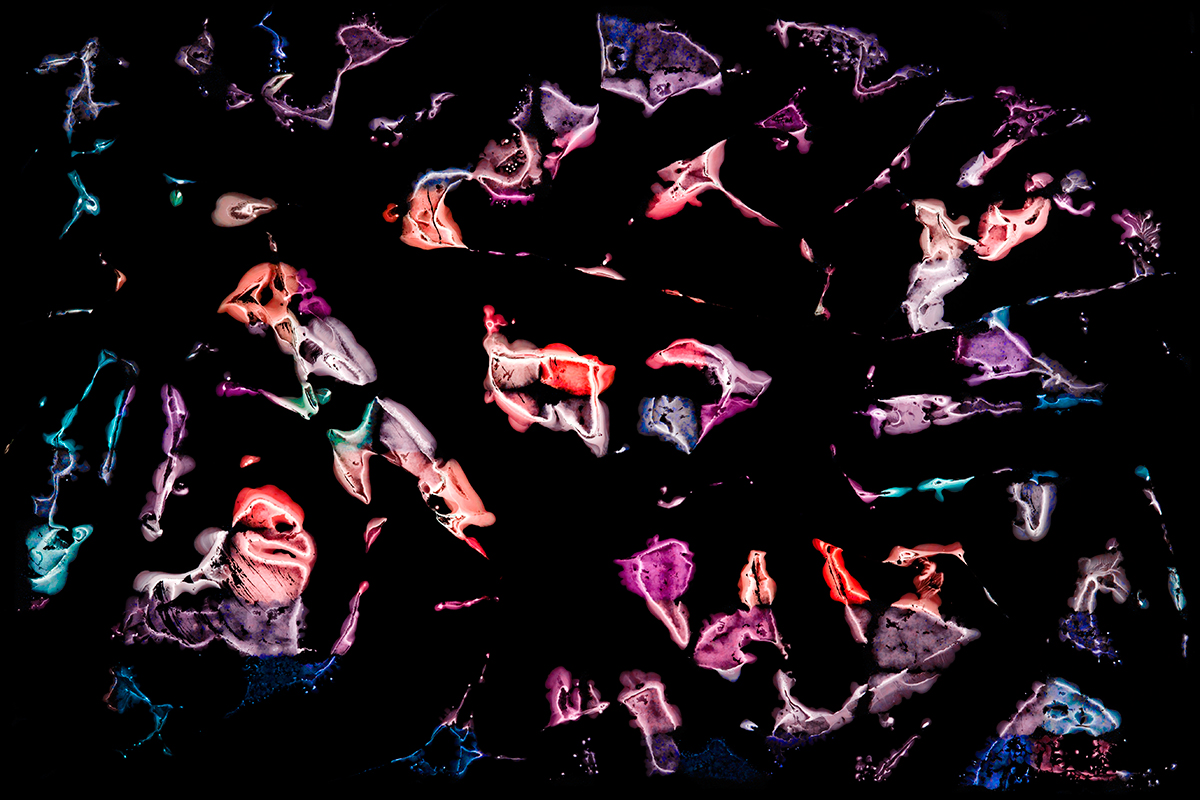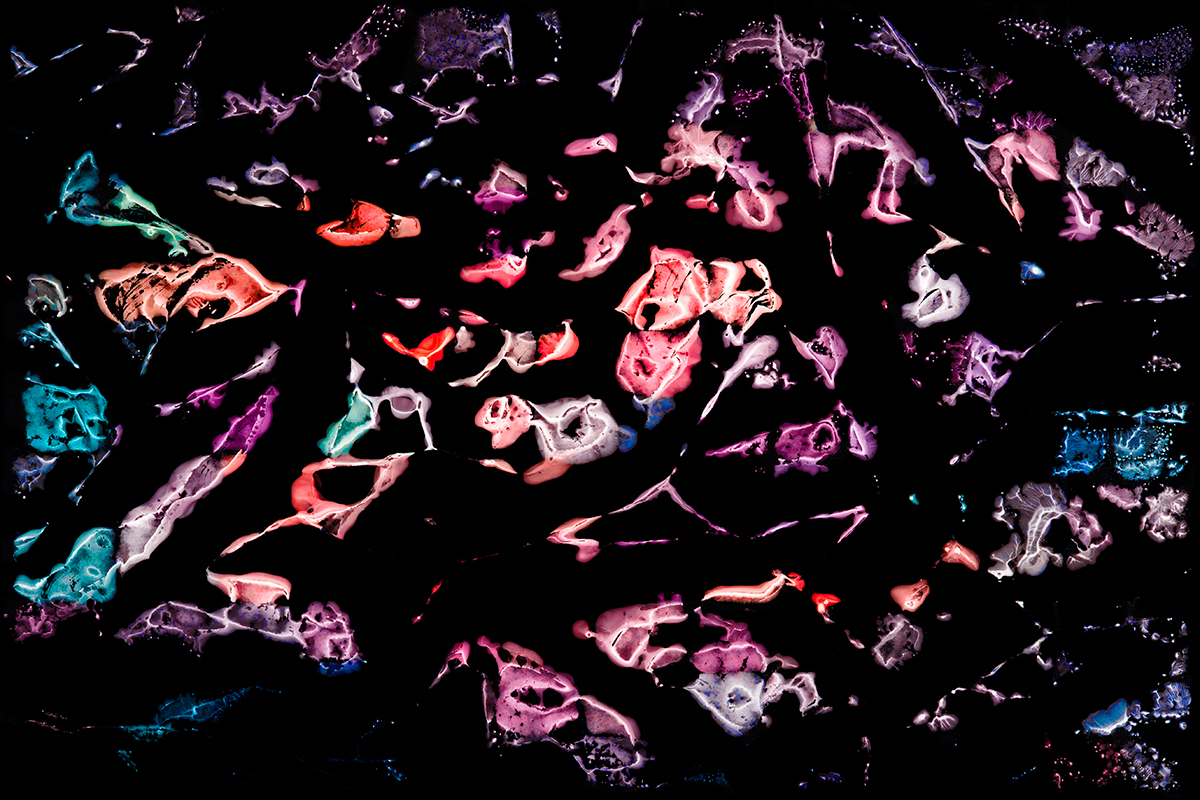 After "Ancient Sound (Paul Klee)" / 2021 / inkjet print / each: 483×329mm(450×300mm)
This spring, I was looking for something in my parents' house. I didn't find what I needed, but instead, I came across Paul Klee's painting "Ancient sound (Abstract on Black)". This painting strongly fascinated me. The reason is twofold: first, the visual is composed in a strictly orderly manner, like a grid which has been my interest since last year; second, because of its title, the painting seemed a hint to solve my recent question "Is there a sound between oblivion and recollection?" Subsequently, I began working based on this painting. The followings are a metaphorical description of the production process for a better understanding of the artwork.
Separate the image into two layers and pull them apart to form a space between them. These layers are the underlying black (bottom) seen as a soundless pool and the image (top) seen as music composed of various colours. Convert the image into the ink so that it can be physically handled. Colours inherently possess no form and, therefore, no three-dimensional position; it is the grid which provides colours with form and position. Remove the grid from colours. Consequently, almost half of the colours will be removed: these colours stop constituting music and then fall. A collection of colours as mere sounds float above the black, soundless pool. Photograph the state before the fallen colours sink and disappear to the bottom of the silence, so to give form and position to the captured image. A shadow of the "ancient sound" emerges before our eyes.
The sound between oblivion and recollection is an uninterrupted reverberation. That is my answer.
今年の春、私は実家で探し物をしました。目当てのものは見つかりませんでしたが、その際偶然パウル・クレーの絵画「いにしえの響き(黒のうえの抽象)」を知り、心を強く惹かれました。惹かれた理由は二つ。一つは昨年からの興味対象である「グリッド」が、画面全体に秩序を与えていたこと。もう一つは、丁度そのころ頭に浮かんでいた「忘却と想起の間に音はあるのか?」という問いを解くために必要な、クレーからのヒントだと思えたからです。私はもちろん、音楽と融合したこの絵画からイメージを引用して制作を始めました。以下、作品の理解を深めるために、その制作手順を比喩的に記します。
私はまずイメージを二つのレイヤーに分け、上下に引き離すことで空間を与える。無音としての黒い下地と、多彩色で構成された音楽としての図像に挟まれた空間。次にイメージをインクに変換することで、実際的に取り扱える状態にする。そして、本来的に形と位置をもたない色に、それを与えているグリッドを外す。すると、外れてくれた約半分の色は、一つの音楽であることを止めて落下する。黒い無音のプールの上に、単なる音としての色の集合が浮かぶ。沈んで消えてしまう前に撮影し、その画像に形と位置を与える。目の前に「いにしえの響き」の残影が現れる。
忘却と想起の間にある音は、途切れることなく続く残響。それが私の答えです。