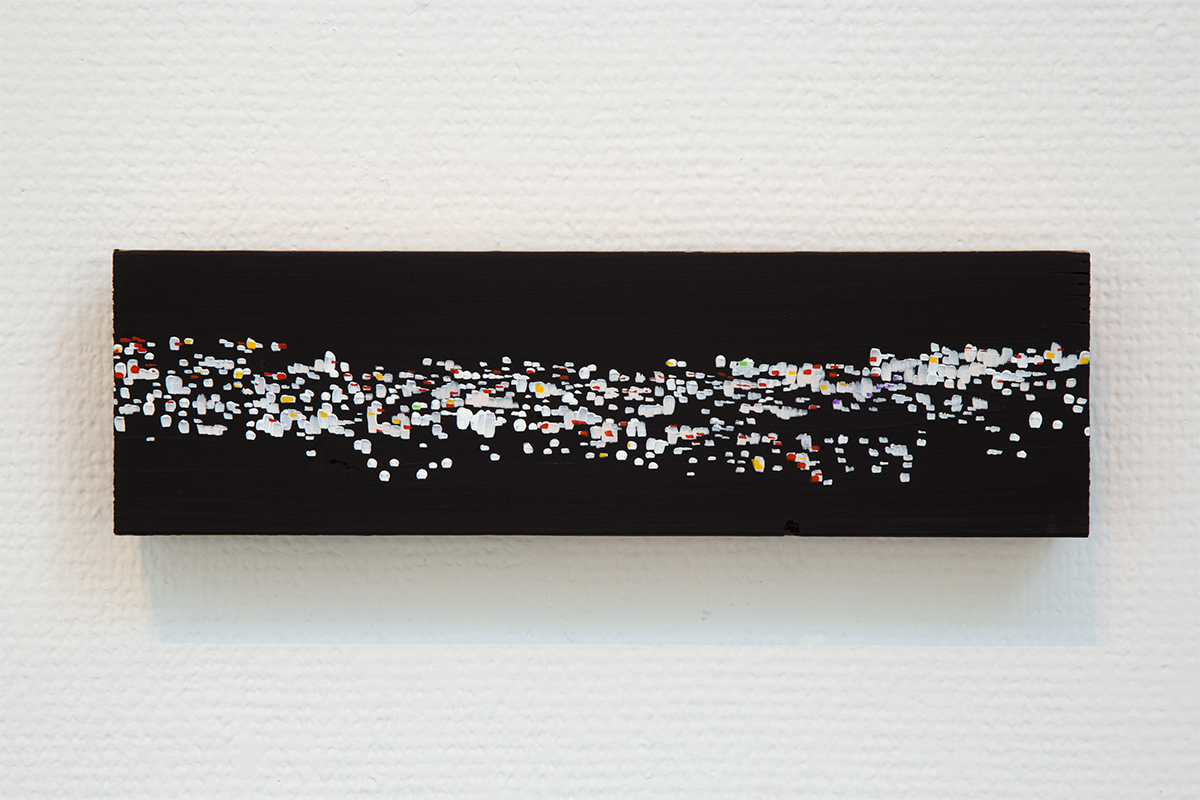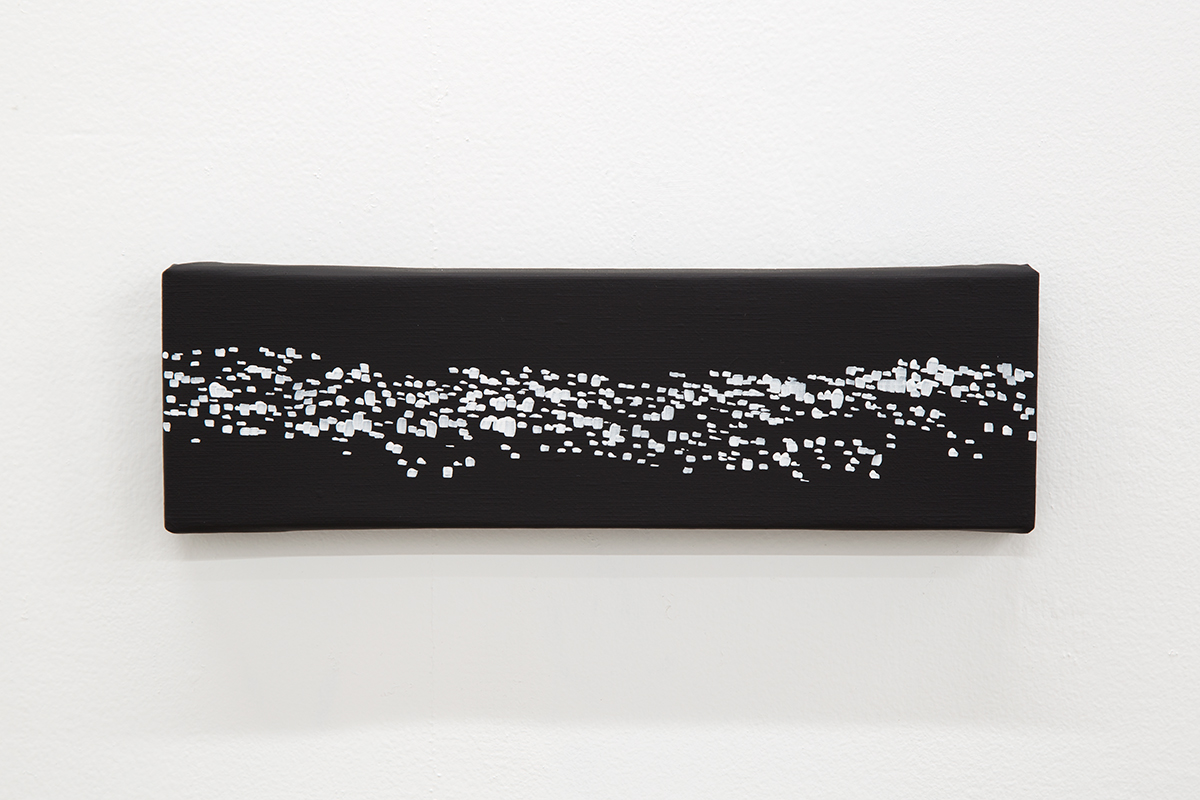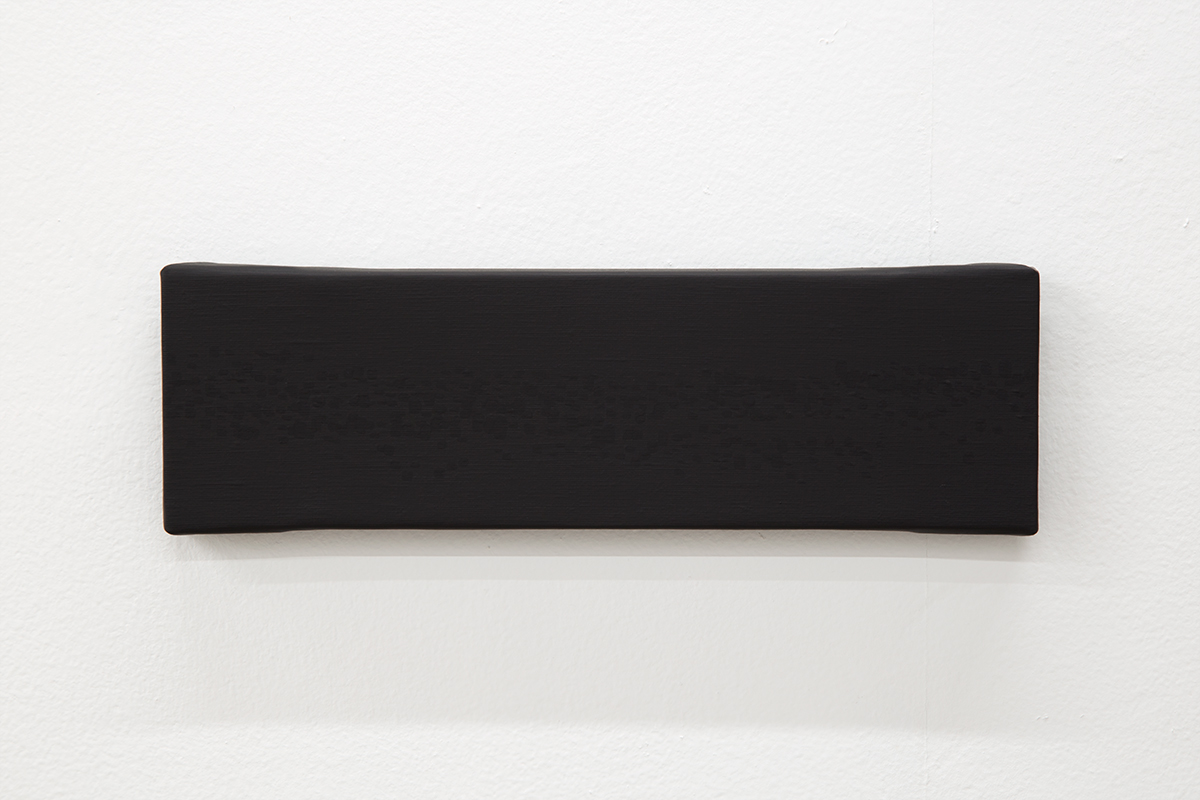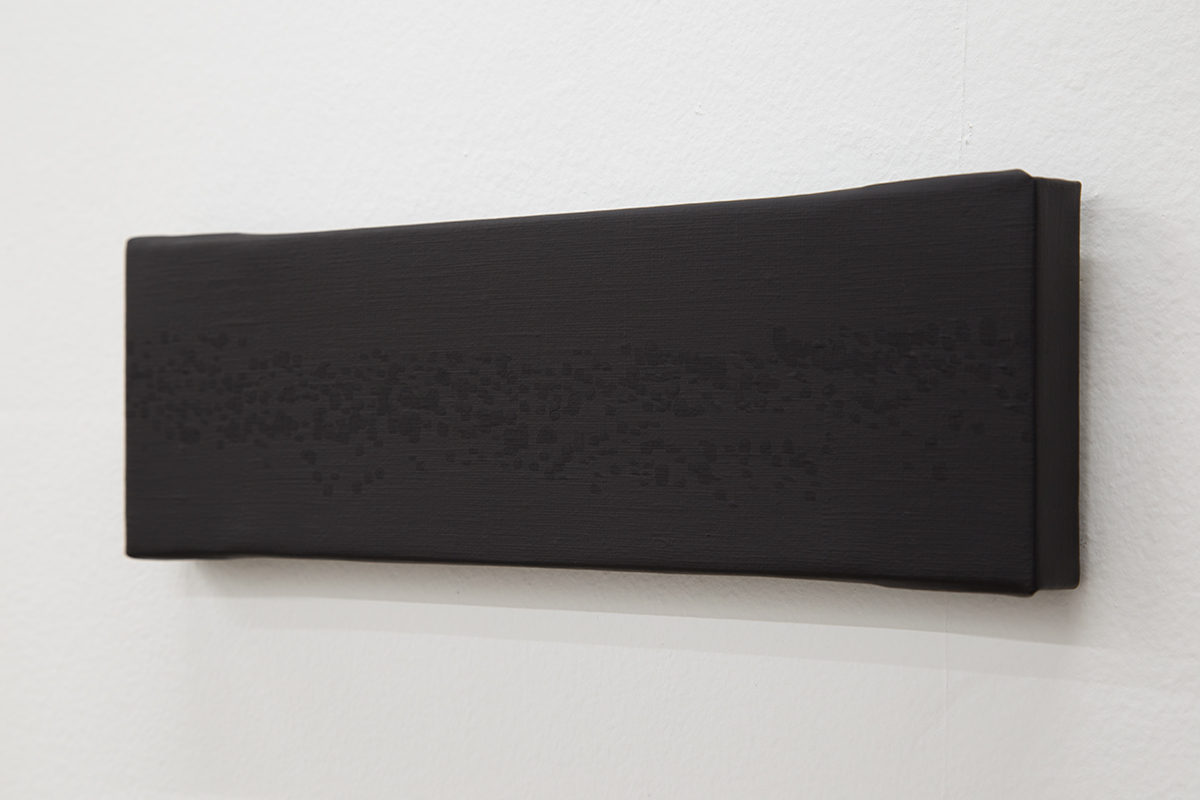 広島#1-2
キャンバスに投影した、夜景の画像を描き写した絵画です。暗闇としての黒い下地に、灯りとしての白色を重ねました。
私にとってこの作品は、目で見ることのできないイメージを想起するための眺望です。つまり頭の中の暗闇で、脳内の光によって表出されるイメージがこの作品の見所です。
例えば暗闇に隠れた街並や灯りの消えた室内、そこにいるはずの人影や生き物たち。そのようなイメージ=フォトグラフを、いくつか思い浮かべてもらえれば幸いです。

広島#3
広島#2を眺めるとき、下地と白色の間には影の形をした境界があります。下地と白色を繋ぎ、暗闇と灯りを繋ぐことでその上に夜景を表出させる境界。
つまりこの境界は、夜景というイメージの「忘却と想起の間」です。私は暗闇としての黒い下地に、影の形としての黒色を重ねることで、目で見ることの出来ないこの境界を表出しました。
暗闇に浮かぶ都市の影絵。私にとってこの作品は、最も反写真的な絵画であり、同時に写真そのものの影絵です。

Hiroshima#1-2
This painting is a reproduction of an image of a night scene projected on canvas. The black base seen as darkness is overlaid with white seen as light.
For me, this work is a view to recall images that we cannot see with our eyes; namely, the light in our brain creates images in the darkness of our mind.
For example, please imagine in your mind streets hidden in the dark, rooms with no lights, people's figures and smalls lives that are supposed to be there. Then you will find yourself seeing images = photographs without your eyes.


Hiroshima#3
When looking at Hiroshima #2, there is a boundary in shadowy form between the underlying black and the white. It is a boundary that links the black base and the white, the darkness and the light, and thus creates a night scene on it.
In other words, this boundary lies "between oblivion and recollection" of this nightscape image. I have created this boundary, which cannot be seen by the eye, by overlaying black seen as a form of shadow on the black base seen as darkness.
It is a shadow picture of the city floating in the darkness. For me, this work is the most anti-photographic painting but also a shadow picture of photography itself.